FastStone Capture is a powerful, lightweight, yet full-featured screen capture tool and screen video recorder.'
In simple words, it's the best PrtSrc tool ever, as simple as that. This little piece of software has the best features of Microsoft Paint, Microsoft Office Picture Manager and Adobe Photoshop built into it.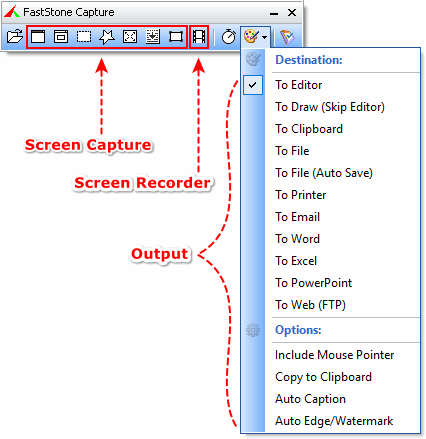 The most notable feature of this software is the scrolling window capture; one can take a screenshot of a scrolling window and save it as an image.
Capturing

multiple

windows
It has

built-in screen recorder

with video editing features like adding captions, zooming, and providing audio commentary as well.

Converts

images to pdf format, so all one has to do is select all the images captured and just press convert to pdf, it makes you a handy pdf file with the images captured.
Also convert images to various other formats like word, PowerPoint, BMP, GIF, JPEG, PNG, TIFF and many more.